Let's help you find your way around the Breeze BioCAD so you can get designing sooner.
The Home Page
---
After sign in, you will be directed to the home page of the Breeze BioCAD. Here you can find shortcuts to the collections, design and build tools and an overview of your recent biomodules and constructs.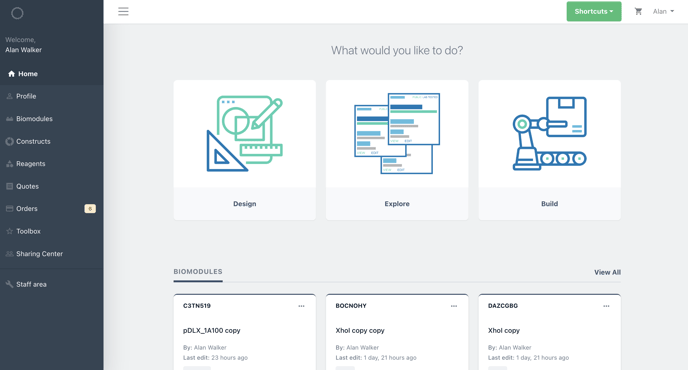 Quick Actions
---
Design - Click to jump to the biomodule and constructs design tools.
Explore - Click to skip to the biomodule and construct collections.
Build - Click to quickly jump to ordering biomodules and constructs.
Navigating pages
---
Use the Navigation bar on the left to explore in detail the BioCAD.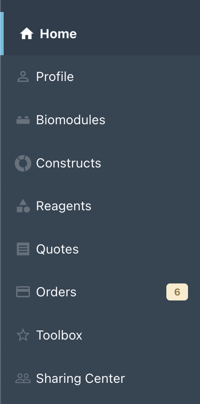 Profile - here you can view and update information regarding your user profile, billing and shipping addresses.
Biomodules - skip to the biomodules collection
Constructs - skip to the constructs collection
Reagents - explore our reagents collection
Quotes - view a list of previous quotes
Orders - view and track your orders
Toolbox - Explore our collection of add on tools for design and manufacture.
Sharing Center - view and manage your collaborators.
Finding the sequence editor
---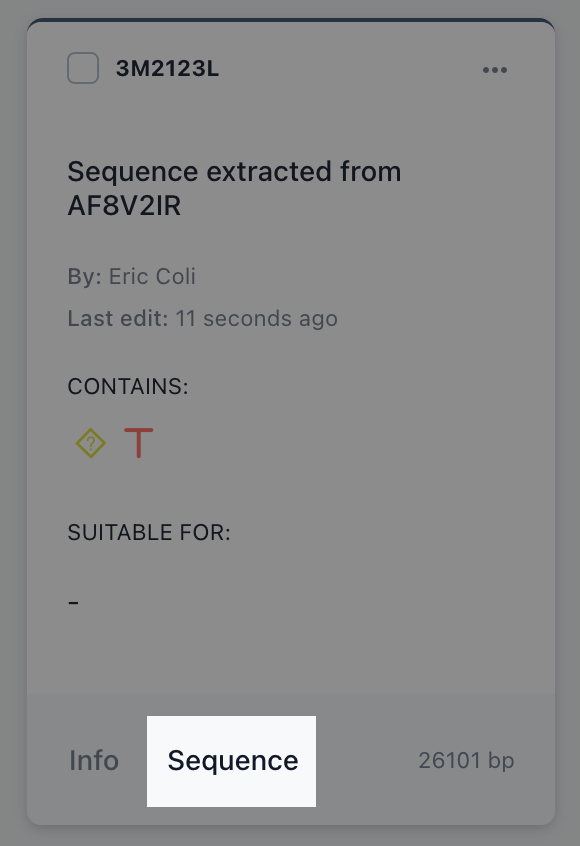 You can access the sequence editor for biomodules and construct via their respective collections and through choosing sequence on the card for that item.
There are