Import a circular vector as FASTA or GB file to create a Simple Construct to use as a reference or to extract biomodules.
Create a simple construct via the plasmid onboarding tool as a reference or extract parts for use with our modular design tools.
Not sure about the difference between a simple construct and a modular one? Check out this guide:
Introduction to Constructs in Breeze
Plasmid Onboarding
---
Use the plasmid onboarding tool upload a circular DNA sequence so you can:
- Upload a reference sequence of a construct.
- Extract sequences to create modular parts (biomodules).
- Make edits directly to a sequence.
- Send a full length construct for synthesis
How to Import your Construct
---
From the Breeze Home Screen navigate to Toolbox.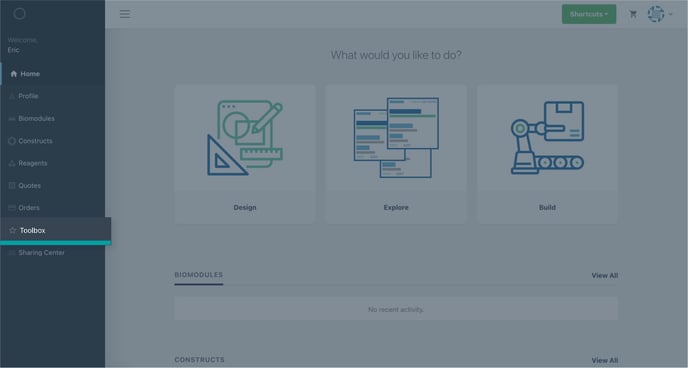 In the search bar, type 'Onboarding'.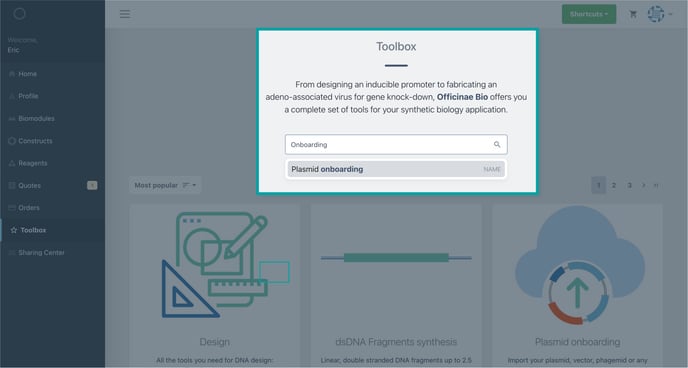 In the search results you will see the Plasmid Onboarding Tool. Choose it.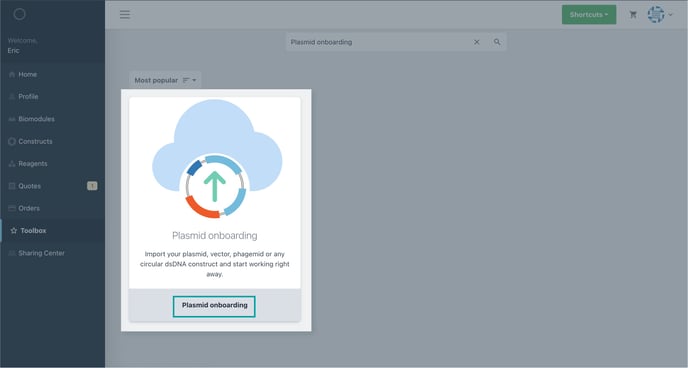 Next, upload the GB or FASTA file of your Construct.
Click proceed.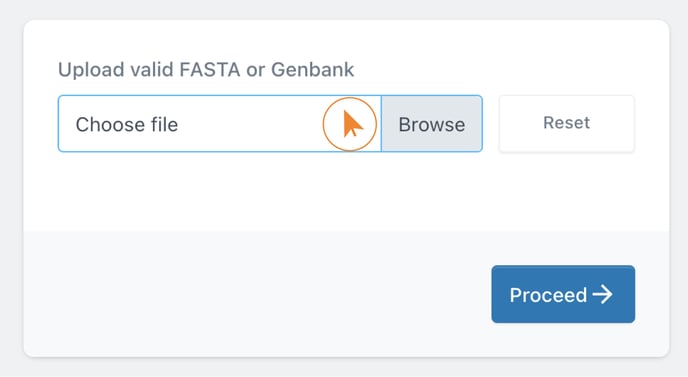 ---