Track your order's expected delivery date and status in realtime in your Officinae Bio account
1) Access your orders page
Log in to your Officinae Bio account and access your orders directly from the vertical user menu or by clicking the avatar icon on the top-right corner.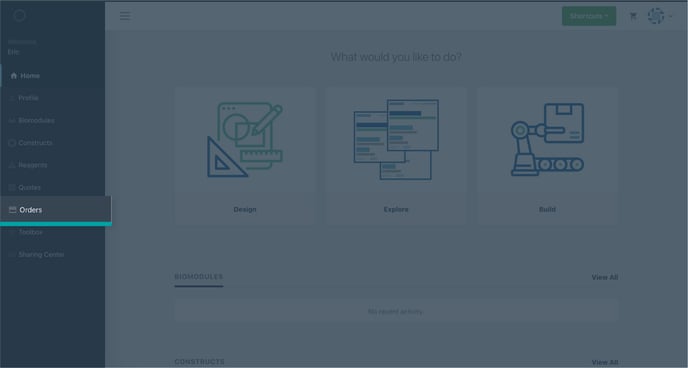 2) Search your order
You are redirected to the order list page, find your order by using the advanced search tool to search your order by number, issue date, billing account, shipping address or DNA sequence. Once you have found the order you are looking for, click the "Details" button to access your order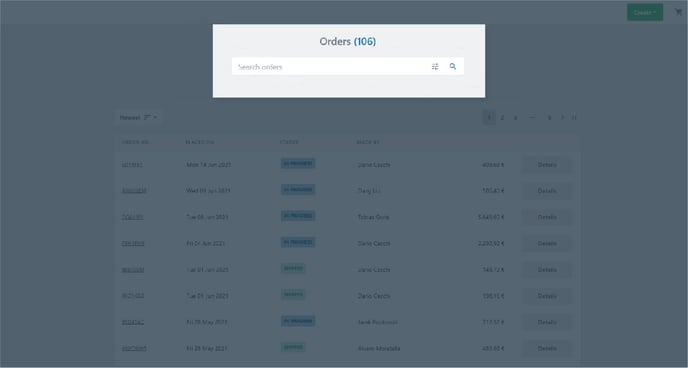 3) Check your order status and expected time of arrival (ETA)
In your order detail page, navigate to the "Items" tab, here you will find the "ETA" (expected time of arrival) and the current status of your order.