How to retrieve documentation associated to an order and construct.
You can access any documentation associated to an in progress or completed order such as certificates of analyses, sequencing results and gel images that have been uploaded by the Officinae Bio team.
Find your order history
---
From the home page, navigate to your order history via the left sidebar (orders)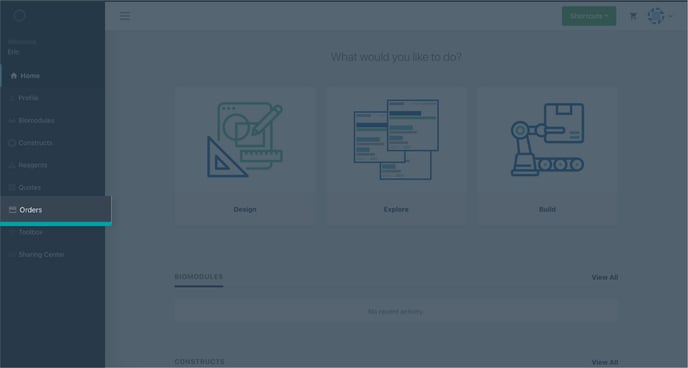 You can see a list of in progress and previous orders on this page.
Now you can see the details of your order. Choose view sequence to access the sequence viewer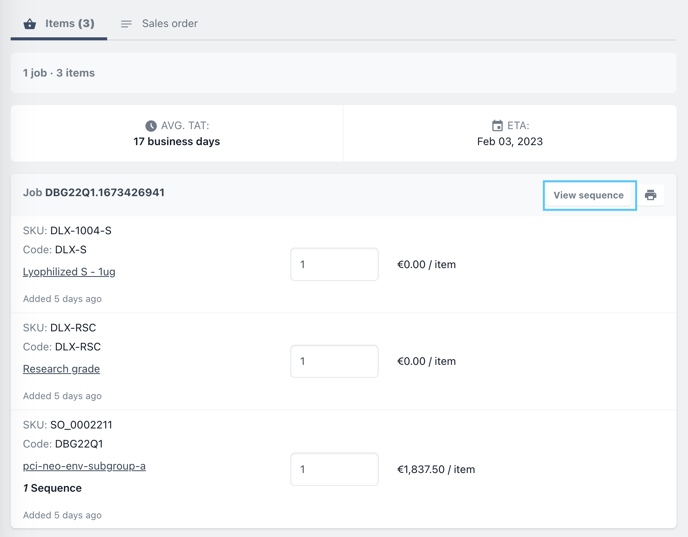 Access and download files
---
If the Officinae Bio team have associated documentation to your project, you will find it here in the sequence viewer.
From the sequence viewer look for the files tab on the top right of your window. Click it to access your documentation.
Check each file you would like to download.
Click download.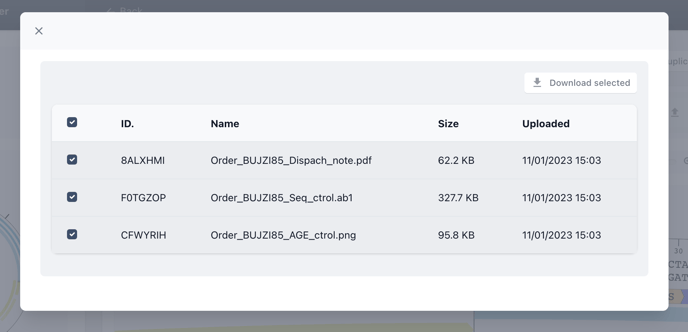 And done.
Accessing documentation
---
Having problems accessing your documentation? Try refreshing your browser or checking back shortly. If the problem persists, contact us on live chat or reach out to support.