Update your quotes in order to capture relevant information such as purchase order, cost centre and funding grants so that your order flows seamlessly from your account to your administration.
1) Access and Search your quotes
Log-in to your Officinae Bio account and access your quotes directly from the vertical user menu or by clicking the avatar icon on the top-right corner.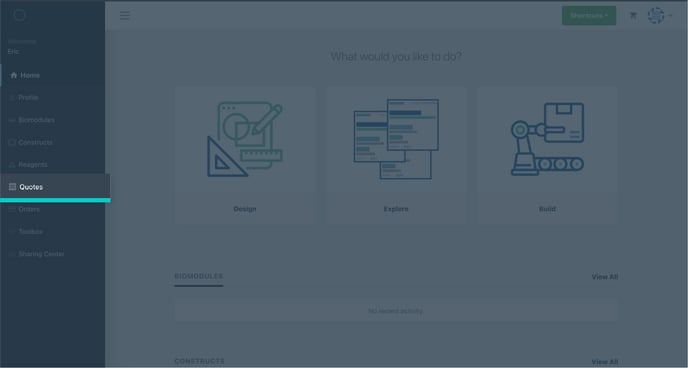 You are redirected to the quotes list page, find the quote you want to edit using the quick search tool. You may also use the advanced search tool to search your quotes by quote number, issue date, billing account, shipping address and DNA sequence.
Once you have found the quote you wish to edit, just click "Details"

2) Edit your quote details
Once redirected to your quote detail page, click "Edit quote"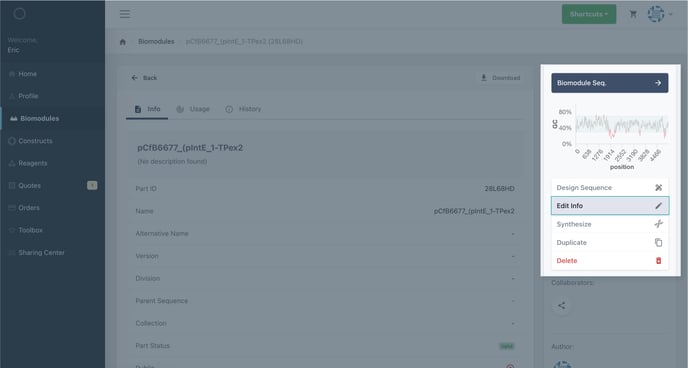 In the quote edit form, you can edit all sorts of information including shipping address, billing account and accounting information required by your administration to properly process the corresponding order and invoice. Most of the fields are optional and you are only required to provide fields marked with " * ".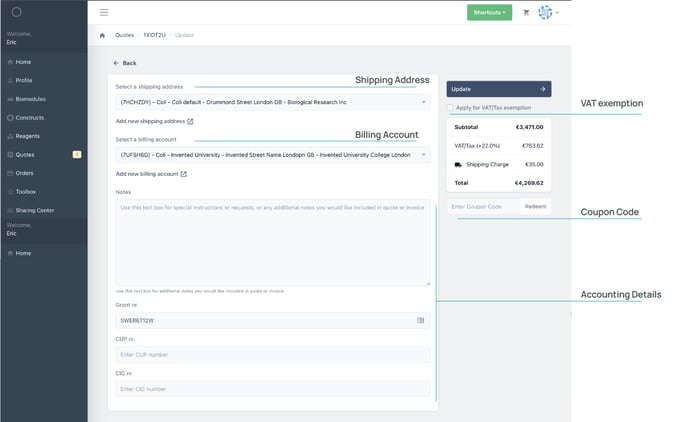 Don't forget to save your edits by clicking "Update"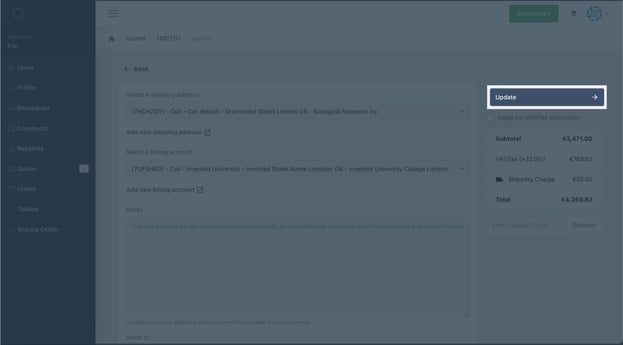 3) Print or save a .pdf copy
Click "Print quote" to save a .pdf copy of the quote in your local folder.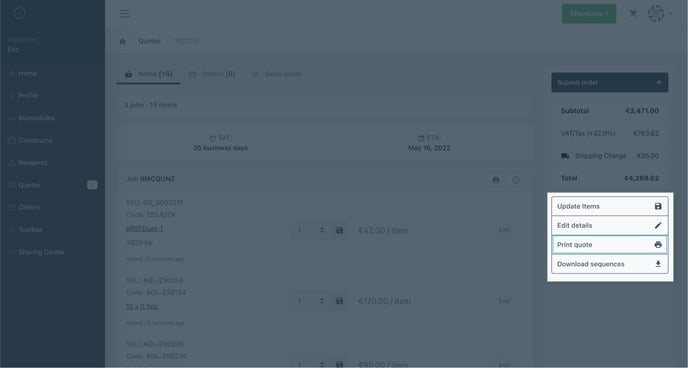 Do you want to submit your order?
Easy! Just click "Submit Order"