Learn how to create your biomodules by extracting a sequence from a construct.
Extracting a biomodule
---
It's easy to create a collection of Biomodules by extracting sequences from constructs.
First, navigate to your Construct collection and access your Construct sequence.
Select the region of DNA you want to create a Biomodule from.
Right-click on the DNA sequence and choose "extract sequence"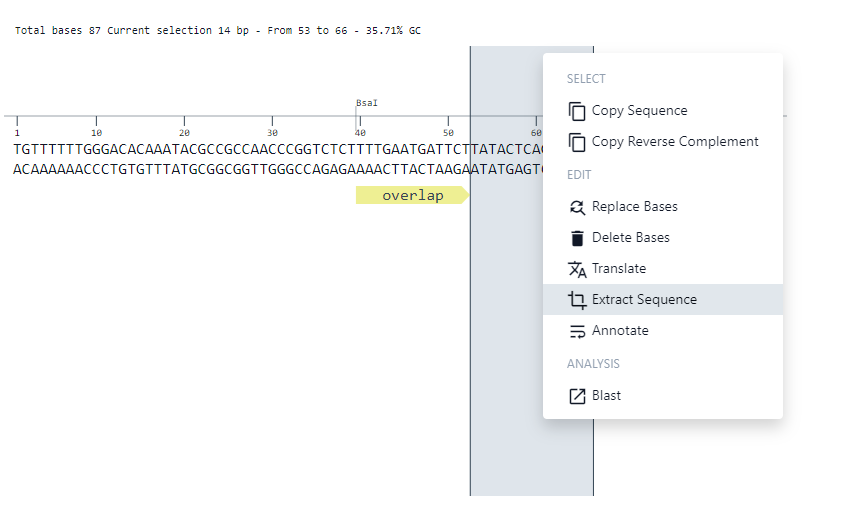 Done! Your sequence is now available as a Biomodule to design your next Construct. All your biomodules can be find in your Biomodule collection.

Information about your Biomodule
---
Once created, we will automatically associate your Biomodules with:
a Part ID: a seven-character code identifying univocally your new Biomodule
a Sequence Name
---