You can bulk upload biomodules from a single Genbank or FASTA file to quickly add reusable parts to your collections.
Access Biomodules area
---
Navigate to the Biomodules Collection via the vertical menu on the left.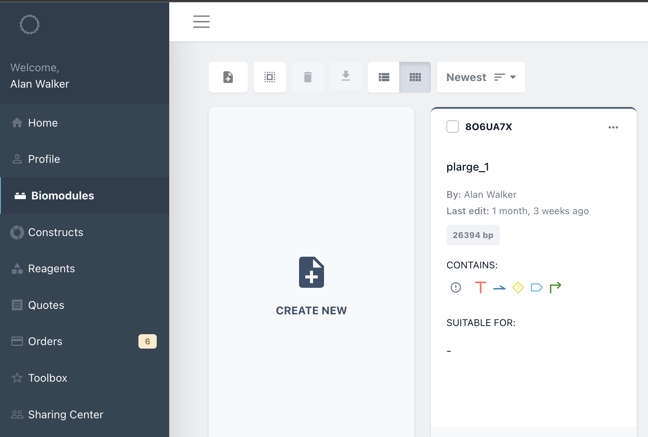 Choose "Create New" to create a new Biomodule.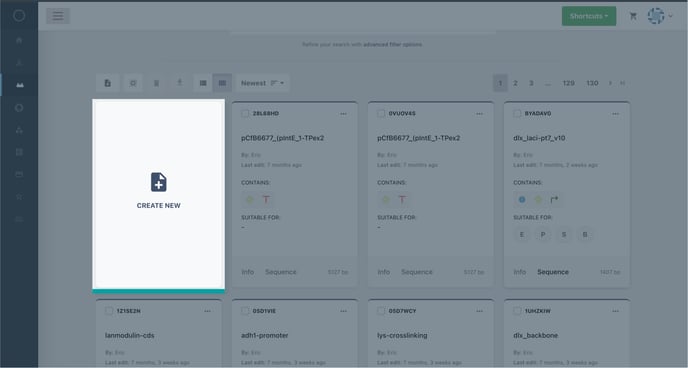 Choose Bulk Upload Feature
---
Choose the Bulk Upload tool from the selection.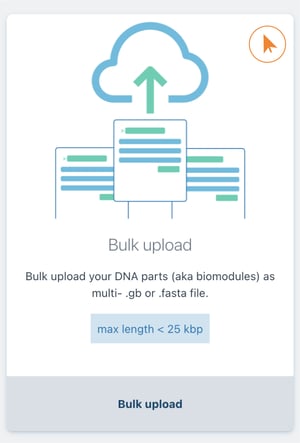 Upload Bulk File
---
Upload a Genbank or FASTA file containing the sequence data for more than one biomodule.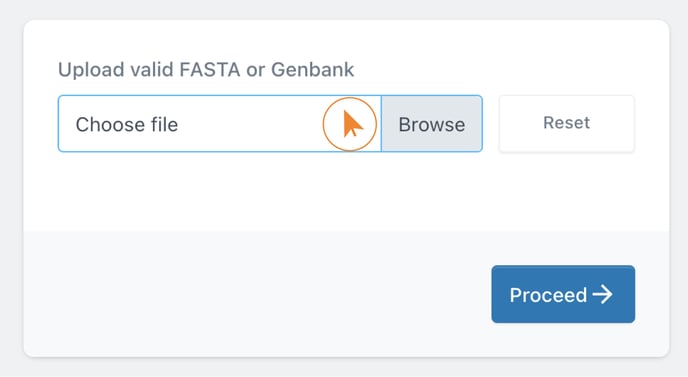 Information about your Biomodule
---
Once created, we will automatically associate your Biomodules with:
a Part ID: a seven-character code identifying univocally your new Biomodule
a Sequence Name
For the sequence name, please note that:
If you uploaded your sequence in GenBank format, it will be automatically renamed as the locus name reported in the gb.file.
If you uploaded your sequence in FASTA format, t will be automatically renamed as reported in the first line of the corresponding FASTA file.



---