Design optimal fragments and primers for a one-step isothermal assembly via the Gibson Wizard.
The Gibson Assembly
---
The CODEX DNA's Gibson Assembly method is an efficient and robust cloning procedure that allows the seamless joining of two or more fragments without the need for restriction enzyme digestion or compatible restriction sites. Through a series of enzymatic steps, overlapping regions are created, annealed, and ligated over the course of an hour, resulting in a final covalently-joined, double-stranded DNA construct.
Gibson Assembly efficiently and precisely fuses linear dsDNA fragments by recognizing 40-60bp overlaps at their ends.
How it works
---
Officinae Bio's AI-powered assembly wizard scans your sequence to find suitable overlaps with the proper length, GC content, and Tm. Then, thousands of different linear dsDNA fragments are computed between any two overlaps. Each fragment is designed to avoid secondary structure, homopolymeric stretches and other features that may impair its synthesis. Finally, Officinae Bio's assembly wizard builds and validates the optimal set of fragments to run your assembly in-house.
Navigate to the Gibson Assembly Wizard
---
You can find the Gibson Wizard in the toolbox of the Breeze BioCAD.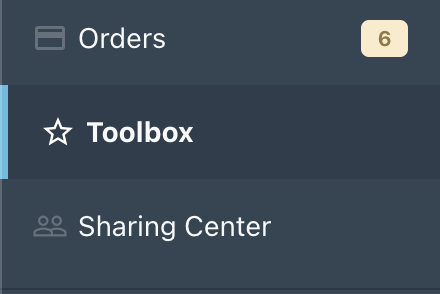 Search for Gibson Wizard via the search bar.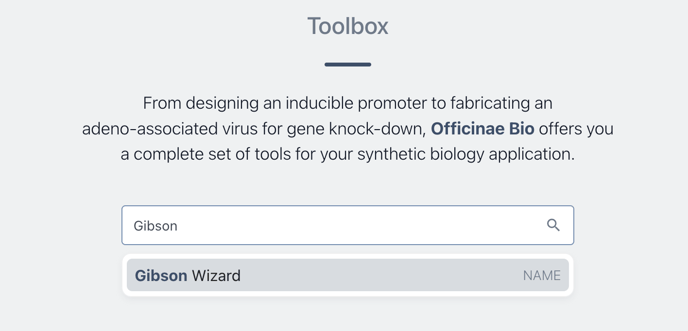 Select the Gibson Wizard from the results.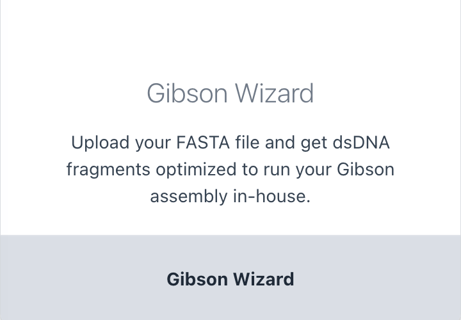 Run the Gibson Assembly
---
To run the Gibson Assembly, you need only upload a Genbank or FASTA file of your full length construct.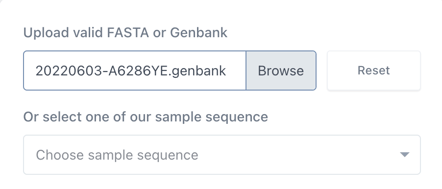 Give your project a name, accept our biosecurity protocols and proceed.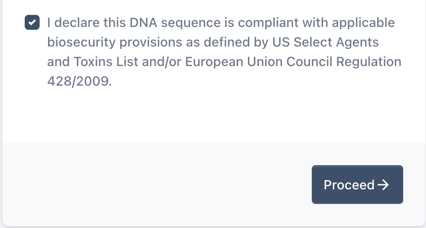 The Gibson Wizard will automatically calculate optimal fragments and primers based on a set of default parameters.

Once completed you can view the resulting fragments and primers in the sequence viewer.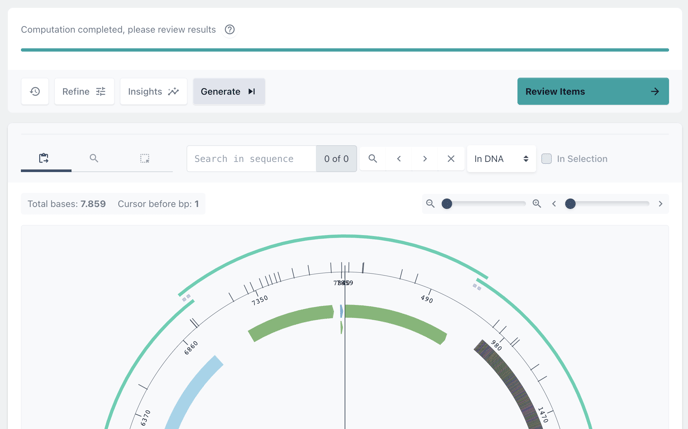 Navigate quickly and review key information about your fragments using the Deliverables tab in the left side nav window.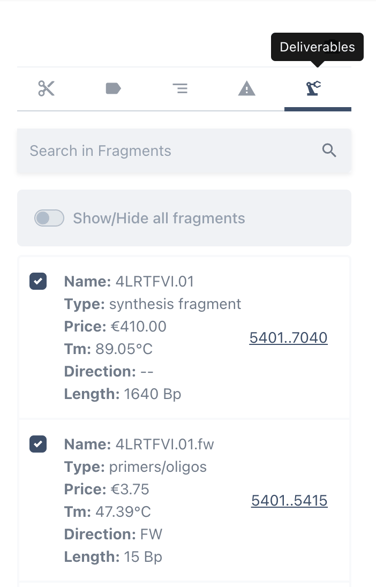 Refine the results
---
You can change the computational parameters for both the assembly and PCR using the refine feature (button above the sequence viewer).

The Assembly parameters allow you change conditions for desired overlap length, fragment length, target GC content and the reaction conditions.
The PCR paramaters allow you to edit desired primer length, GC content and PCR reaction conditions.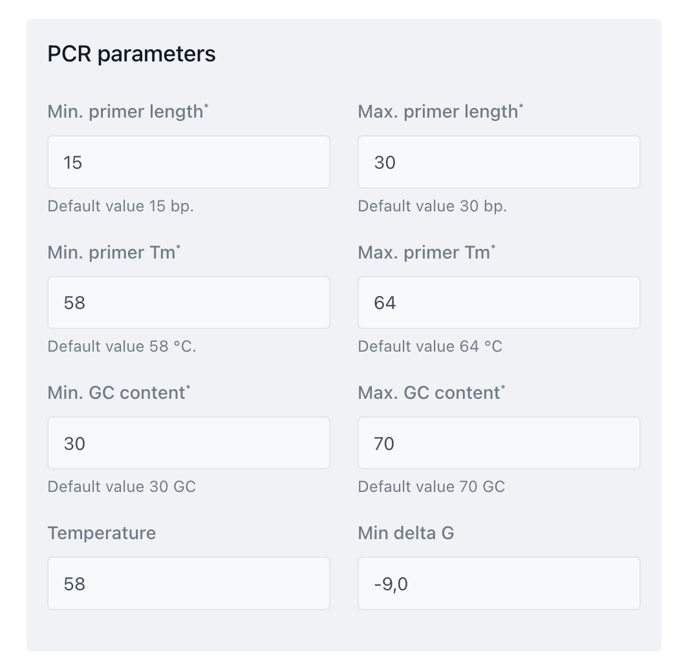 To re-run the computation after changing the computational parameters, choose generate.

Review distribution statistics
---
Review a summary of key distributions relating to your assembly computation via the Insights feature (button above the sequence viewer)


In the resulting window you can review statistics for Target distribution, Delta G distribution, Tm distribution and GC distribution.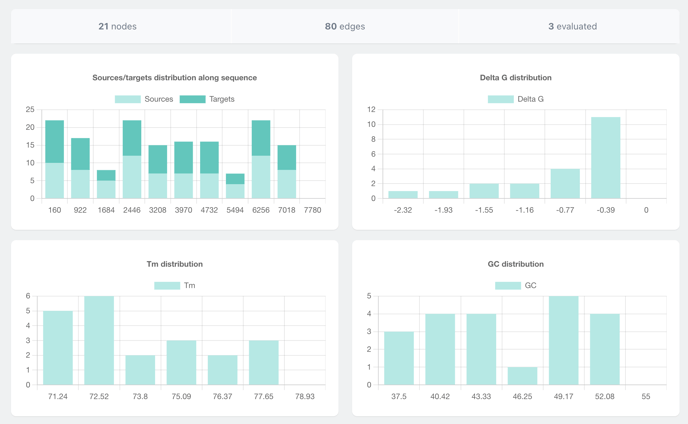 Order your items
---
Choose Review Items to collate and order your project directly from the Officinae Bio biofoundry.

On the following page you can review all items automatically generated for the project.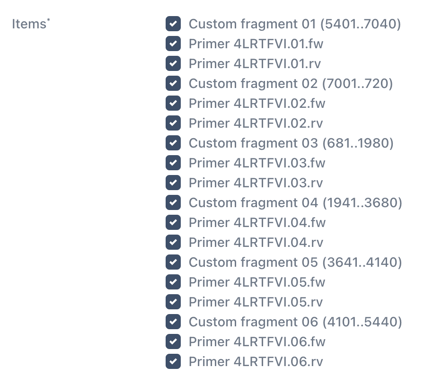 Choose Add to cart to begin the checkout process to order directly from our Biofoundry