With the Breeze BioCAD you can easily create variants of a biomodule by duplicating it and track how biomodules are connected through parent linking.
How to duplicate a construct
---
Duplicate from the Biomodule Designer
You can duplicate a construct from the info tab within the biomodule information page in your collection.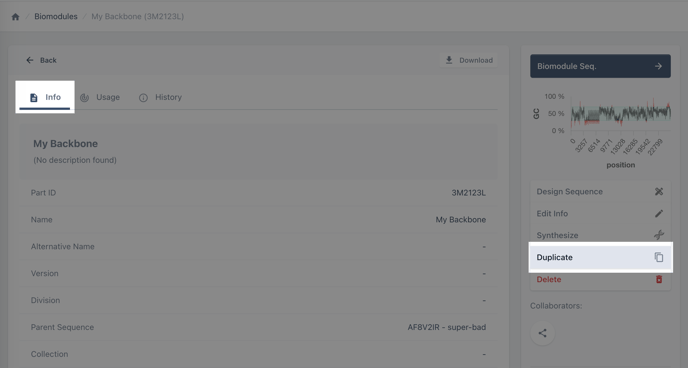 Duplicate from the Biomodule Editor
You can also duplicate the item from the sequence editor of the biomodule editor

Duplicate from the construct designer
Or you can duplicate biomodules while designing constructs in the advanced view of the construct designer.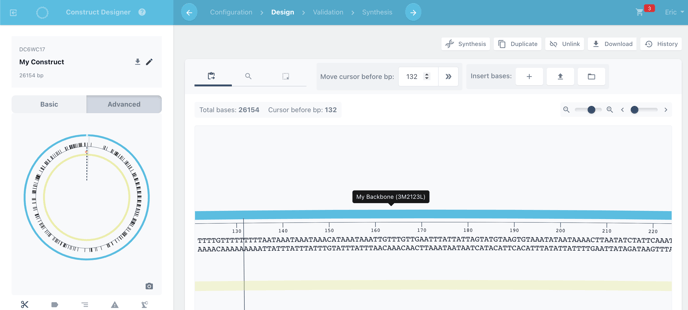 Right click on the biomodule annotation (blue bar) and then choose duplicate & replace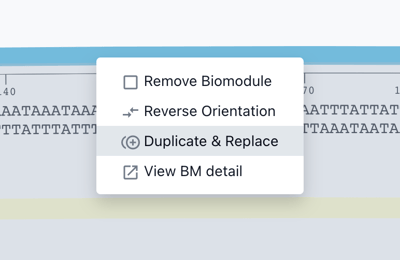 However you choose to duplicate your biomodule, you need to confirm you'd like to duplicate the biomodule

Your duplicated biomodule
---
You have now created a new biomodule with a matching sequence
Note, your new construct will automatically be given the suffix "copy".
Within the biomodule information page you can view the connection to the previous construct under the parent field.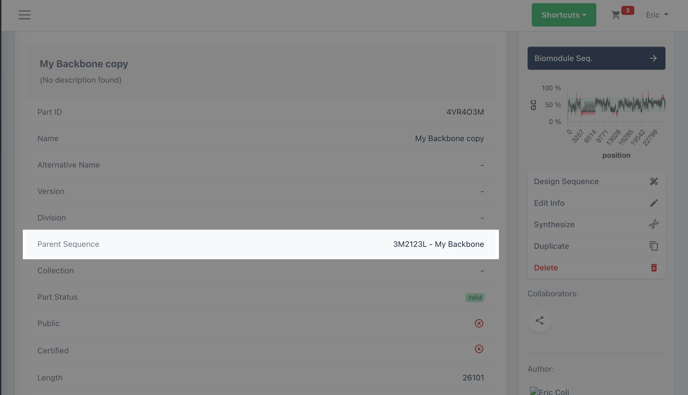 Editing the new duplicated biomodule allows you to make changes to the new sequence without affecting the original sequence.
To learn about editing sequences, check out this article on sequencing editing.